Conference Presentation: "Gut Searching for Her Lost Face: Seoul Performing Arts Company's Lost Face 1895 (2013)" 본문
Dohyun Gracia Shin/Updates
Conference Presentation: "Gut Searching for Her Lost Face: Seoul Performing Arts Company's Lost Face 1895 (2013)"
Dohyun Gracia Shin 2020. 8. 1. 10:51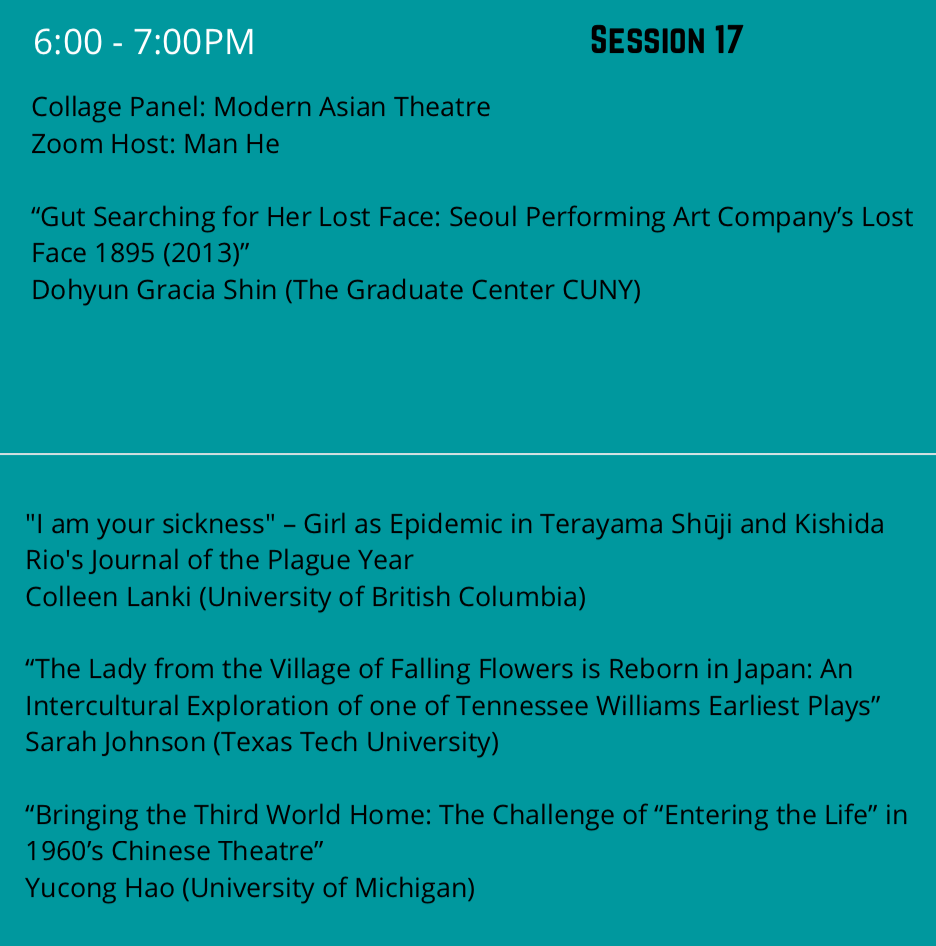 I presented on Seoul Performing Arts Company's "Gut Searching for Her Lost Face: Seoul Performing Art Company's Lost Face 1895 (2013)" (which I collaborated with Yihyun Shin from Sogang University) at the 2020 Association of Asian Performance (AAP) conference. The abstract and some slides of the PowerPoint are attached below.
---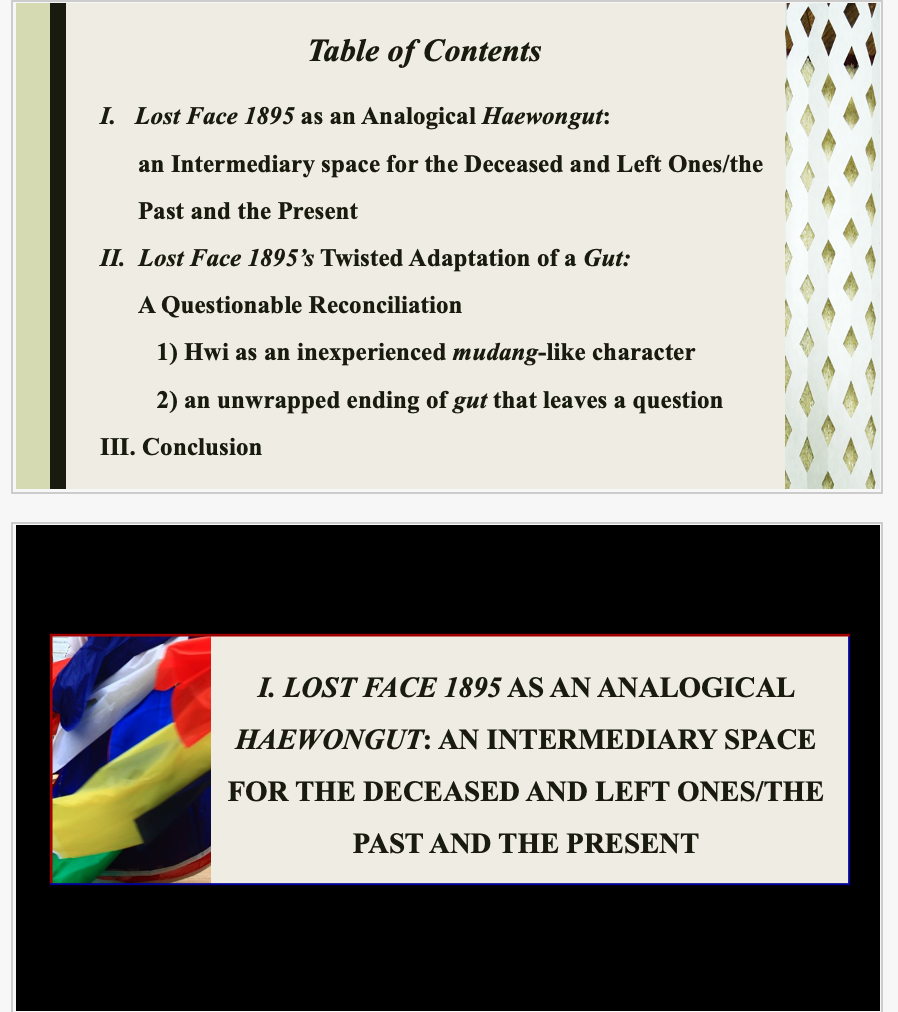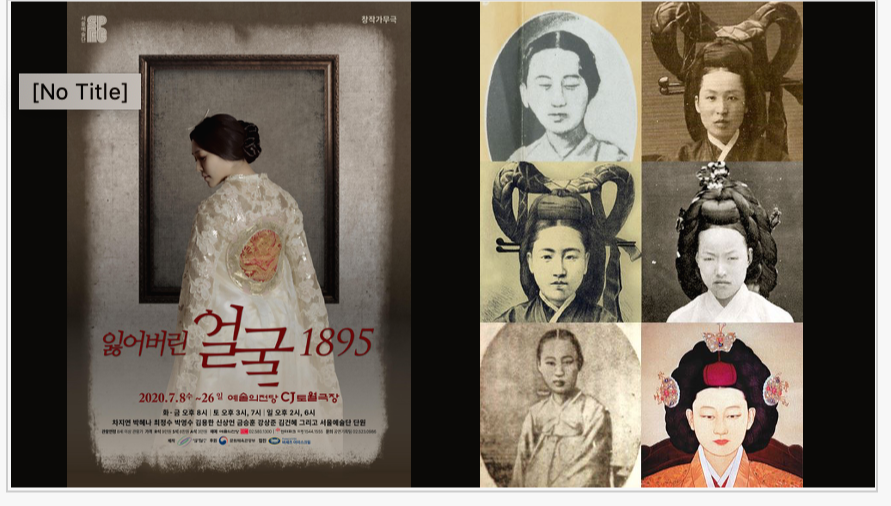 ---
Abstract
Haewon-gut is a form of a Korean folk ritual, which unpacks a discourse around an unhealed trauma of an individual or a nation. It leads spectators' discourse to the resolution through a conversation with spirits. Seoul Performing Arts Company's gamuguek (music theatre) Lost Face 1895 (2013) adapts the form of haewon-gut on the stage, revisiting an unresolved national trauma by the Japanese colonization of Korea—which is often represented by the murder of the Empress Myeongseong, whose face is still unknown in mystery. On the stage, Lost Face summons Myeongseong's spirit along with her contemporary historical figures who died in han (resentment), following steps of the gut ritual such as shincheongulim (calling the dead) and burning a soji (sending off the spirit). Closely analyzing the theatre script and the playwright Seonghee Jang's interviews, I argue that Lost Face is a peculiar adaptation of gut, compared to other contemporary Korean staged adaptations of gut. Lost Face, this ritual-like music theatre, serves various clients (who have commissioned the ritual) in idiosyncratic standpoints, while the actual gut ritual serves clients in a consensus view of the dead and reconciles resentment into a sole image to which the livings fixates the dead in harmony. By collecting testaments by clients and spirits, Lost Face diversifies perspectives towards the Empress Myeongseong, her life, and the national trauma of Korea. As a "theatre" that adapts the form of gut, Lost Face further opens up the theater house as the space of discourse to its contemporary audience, which is to be remembered, complexed, and continued as the unresolved national trauma.