About 본문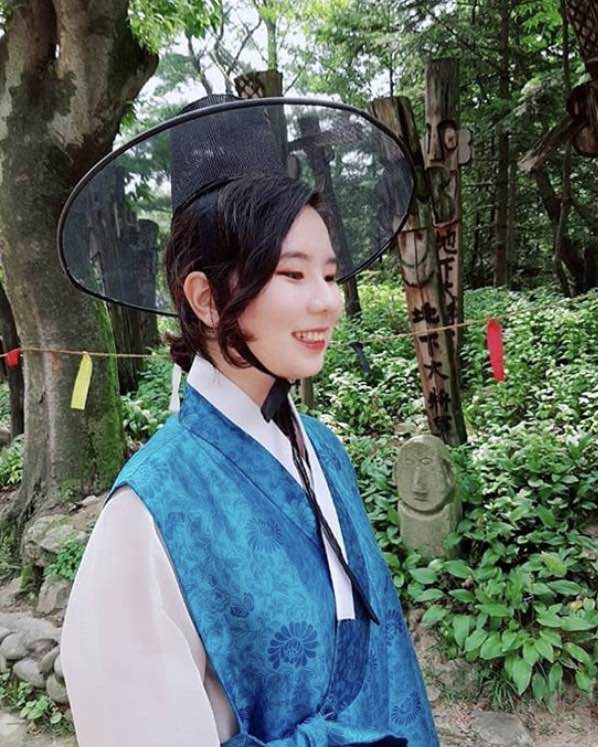 Dohyun Gracia Shin's research explores how haunting images of eroticism and the grotesque reveal desire and anxiety in contemporary East Asian theatre and performances. She analyzes how bodies perform eroticism and the grotesque to critically engage with the social system and the constraints that shape East Asian cultural experience.
Her MA thesis, "Becoming the Dominatrix in David Ives's Venus in Fur and Monika Treut's Seduction: The Cruel Woman," examines how the works portray the dominatrix's desire, distinguishing them from the predominant discourse of BDSM. She specifically focuses on how Wanda/Vanda as the dominatrix can pursue her subjectivity through the never-ending process of becoming something else, creating potentiality.
She has been writing reviews on Seoul-based contemporary theatres. As a co-editor, she published a web magazine called Monthly-Theater and archived reviews by the audiences in Seoul. She worked as a volunteer member with the publicity team at Seoul Performing Arts Company, a musical theatre company under the Ministry of Culture in South Korea.
She holds a BA and an MA from Sogang University in English Literature as an albatross fellow. Currently, she is a PhD student in theatre and performance at the City University of New York Graduate Center. As a graduate teaching fellow, she also teaches theatre at the City College of New York. When she stays in S Korea, she pursues her study in Pansori at Arirang School, a Korean classical music academy.
Research Interests:
Queer performances in East Asia (mainly Korea and Japan); (post)colonialism and transgenerational memories in East Asia; urban reactions to regional modernity and its attendant hybridity in East Asia in the early 20th century; Haunting memories and bodies on stage and the genre Gothic; transnational influences of the US-American musical theatre and vernacularization in domestic music(al) theatre of South Korea; and contemporary adaptations of pansori and changgeuk
Courses:
Introduction to Theatre Arts (THTR131), The City College of New York.
Spring 2021, Fall 2020.
Publications:
A Book Review on Contemporary Women Stage Directors: Conversations on Craft by Paulette Marty
The Journal of American Drama and Theatre 33, no. 1. jadtjournal.org/2021/01/12/contemporary-women-stage-directors/
"Events from the Arab/Islamic World at the 2019 PRELUDE Festival, New York"
Arab Stages 11. (co-written with Jacquelyn Marie Shannon)
"Welcoming from the 21st century, Good-bye, Lee Sang" (theatre review)
Sogang University Graduate School Newspaper, 12.04.2017 (no. 143)
"From Dong-ju, To Dong-ju" (theatre interview)
Seoul Performing Arts Company, a programme of the musical Shooting at the Moon, Yun Dong-ju (2017)
email: dshin@gradcenter.cuny.edu
instagram: @hwi_theatre
brunch: https://brunch.co.kr/@hwi-theatre