Conference Presentation: "The Helmet (2017): The Theatrical Excavation of the Women Protesters' Narrative" 본문
Dohyun Gracia Shin/Updates
Conference Presentation: "The Helmet (2017): The Theatrical Excavation of the Women Protesters' Narrative"
Dohyun Gracia Shin 2020. 3. 22. 04:53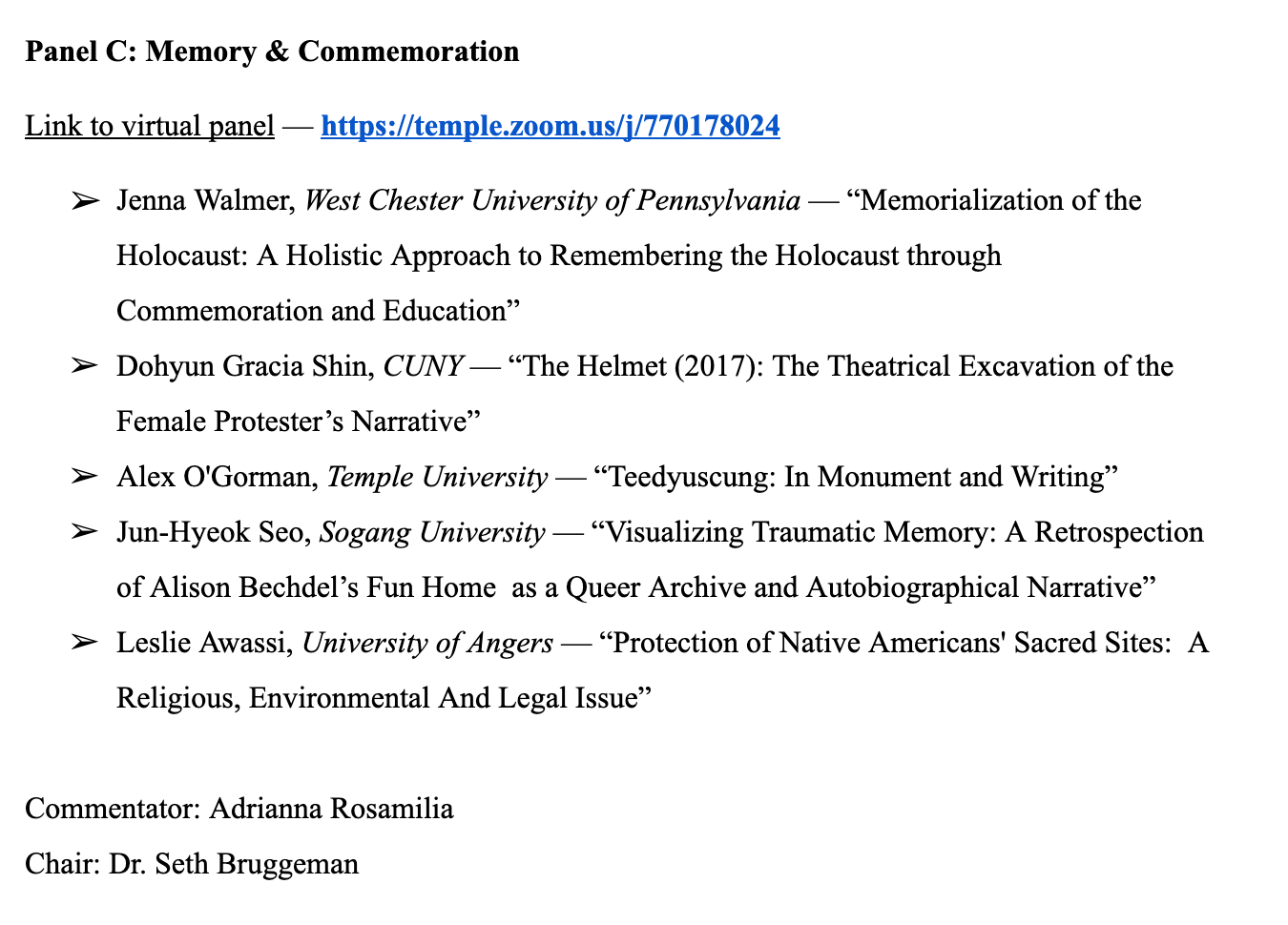 I (virtually) presented on The Helmet: The Room Seoul (2017) today at the 2020 James A. Barnes Club Graduate Student History Conference (@barnes_club). I briefly introduced how the Play Helmet can be read as the theatrical excavation of the Korean women who were activists and protesters in the Democracy Movement in 1980s Korea, focusing on the theatrical space as a battlefield of the narratives. I attach a few slides of my PPT here.
오늘 템플대학교 반스 클럽 대학원생 역사학회에서 연극 더헬멧 룸서울에 대해 발표했습니다. 더헬멧은 역사의 재현 속에서 상대적으로 조명을 받지 못한 여성 운동가를 발굴해내는 연극입니다. 오늘 발표에서는 더헬멧이 연극으로서 어떻게 무대 위 공간을 여성운동가의 서사적 전장으로 활용하는지 논했습니다. 사용한 피피티를 몇 장 첨부합니다.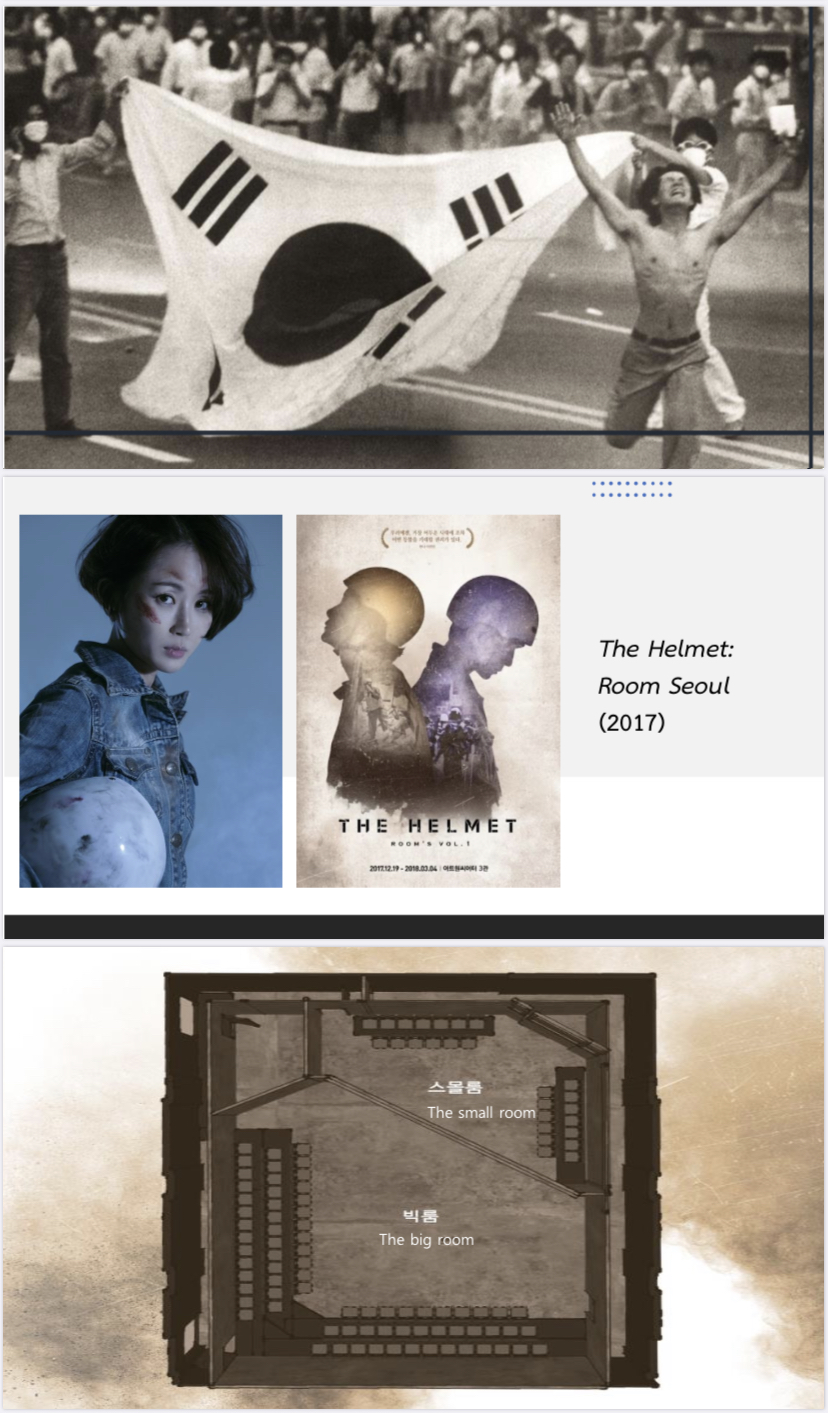 Abstract
In the form of a play, The Helmet—Room's vol. 1 (director Tae-hyung Kim and playwright Ee-sun Gee) re-tells the veiled history of the Democracy Movement in Korea (the 1980s) on stage. By a wall, The Helmet divides its stage into the small room and the big room, staging two plays simultaneously; the small room is a story of the people who are confined while the big room is a story of the people who search them. Following the narrative, the wall in-between is cleared or installed and becomes transparent or translucent, providing a limited view to the audience in each room. The voices of the characters in the room are heard over the wall and overlap with the voices in the other, creating echoing repetitions of lines. In this circumstance, the audience is no more omniscient, unable to know the whole dramatic irony as usual. Just as the characters, the audience can only know about what happens in the room they are in. By staging the story of the partially-heard and partially-seen, The Helmet excavates the story of the confined over the wall, passing on their story of the 1980s to the contemporary audience. Focusing on these obstructions and repetitions over the wall, this presentation analyzes how The Helmet as a play attempts to re-tell the story of female activists, who were relatively unobserved in the history of the Democracy Movement in Korea.